Narayani Automobile Business (NAB) is an automobile industry focused on 3S, viz. Sales, Service and Spares. NAB imports spare parts and manufactures automobile parts. In the near future, it is planning to manufacture spares in Nepal. NAB trades four wheelers and handles dealership of Isuzu brand in Lalitpur, Birgunj and Hetauda. Our Managing Director, Mr.Anup Baral himself has worked in this business for about 18 years.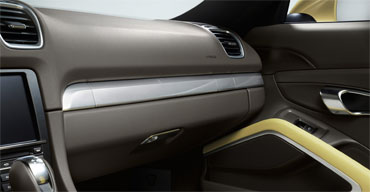 Narayani Automobile Business has completed 8 years of journey in the industry. All these years of experience ensures the consumers with quality service. Accountability, off-road assistance, insurance coordination and counselling to customers are what makes us stand out from other enterprise of similar kind. We offer you a wide range of products from entry level car to premium luxury SUV. We don't just sell products, we sell concept. A concept that solely focuses on service orientation. NAB is trying to set a new era of automobile service delivery in Nepal. With thousands of satisfied customers, NAB is building a strong family.
A trustworthy business enterprise for 8 years with experienced employees

Committed towards service oriented sales

We don't generate customers, we build family.

We are not only selling cars after all, we are selling a concept.

With committed team delivering praiseworthy services, we have a huge family of thousands of satisfied customers.

Over the time of eight years, we are more than delighted to have earned the trust, faith and respect of our customers.

We aspire to continue these ethical values in order to keep our customers happy and satisfied.

We treat our customers more like our family and stay devoted towards delivering quality service.
Happiness does not come from doing easy work but from the afterglow of satisfaction that comes after the achievement of a difficult task that demanded our best.

Rupendra Kayastha

Happiness does not come from doing easy work but from the afterglow of satisfaction that comes after the achievement of a difficult task that demanded our best.

Suyog Dhakal
SOME OF OUR FEATURED BRANDS